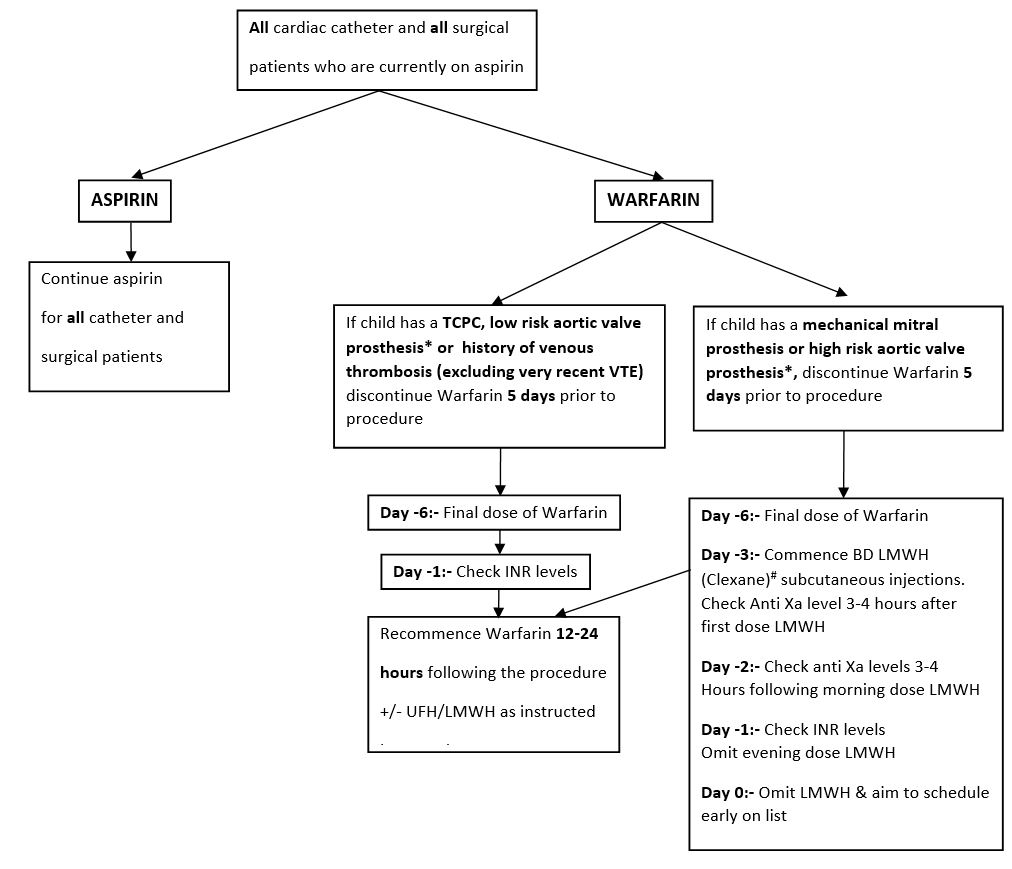 ADDITIONAL NOTES REGARDING PRE-OP MANAGEMENT
*AORTIC VALVE PROSTHESES:
Low risk: A standard bi-leaflet aortic valve prosthesis with no additional risk factors is considered low risk.
High risk: An increased risk of thrombosis may result from a number of factors including the following:
Previous thromboembolism
Left ventricular dysfunction
Hypercoagulable conditions
Atrial fibrillation
Therapeutic LMWH should be administered for bridging in these situations as per the pathway for a mitral valve prosthesis.
#THERAPEUTIC DOSE OF LMWH HEPARIN (CLEXANE) FOR BRIDGING UNTIL CATHETER/SURGERY:
>2 months 1mg/kg BD
<2 months 1.5-2mg/ kg
INR LEVELS
If the INR is >1.5 when checked on day -1, inform the patient's consultant, so a decision for reversal can be made.
If reversal is appropriate give:
Vitamin k 30mcg/kg IV or oral
If given orally, use Konakion MM preparation
Supporting documentation for this pathway is available on request.