This is a difficult area and causes a lot of confusion.  Paediatric hypertension is defined using centiles from population data1.  The difficulty in defining neonatal hypertension is the relative lack of normal data, particularly in the extreme preterm population.  A significant number of preterm neonates will have disease contributing to or as a result of their immaturity.
For the purpose of this guideline, we recommend that infants are stratified for risk of hypertension, with different ranges according to this risk assessment:
High risk - Term or preterm infants up to 42 weeks corrected gestation who have been in NICU
Low risk - Infants never admitted to NICU and/or those infants >42 weeks corrected gestation
Risk factors for hypertension include bronchopulmonary dysplasia, patent ductus arteriosus, intraventricular haemorrhage (which usually, but not always, occurs in preterm infants) and use of an indwelling umbilical arterial catheters2.  Some term infants may have IVH or need umbilical catheterisation, so risk is not defined by gestational age alone.  By risk stratifying we hope to identify term infants at greater risk of hypertension without committing large numbers of normal babies to investigation.  The high risk group assumes a slightly lower threshold for defining hypertension ie a more sensitive tool for identifying hypertension.  All infants >42 weeks corrected gestational age are considered low risk, and should be assessed accordingly, regardless of risk stratification at a younger age.
Figure 1 - Normal values for high risk group2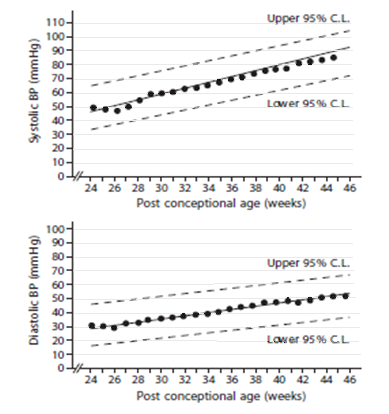 Figure 1 - These graphs use 95% confidence intervals (CI).  Data was measured by oscillometry in infants on day 1 of life.
Although we have chosen to use these reference graphs as the best available it is recognised that this data is over 20 years old and there is no generally agreed upon reference values for preterm infants.  The table below was produced in 2012 by synthesising the limited published data as it was felt this data would be clinically useful.  The values in this table recognise that blood pressure in preterm infants increases more rapidly over the first 2 weeks when compared to term infants3.
Table 1 - Estimated BP values after 2 weeks of age in infants 26 to 44 weeks post conceptional age 3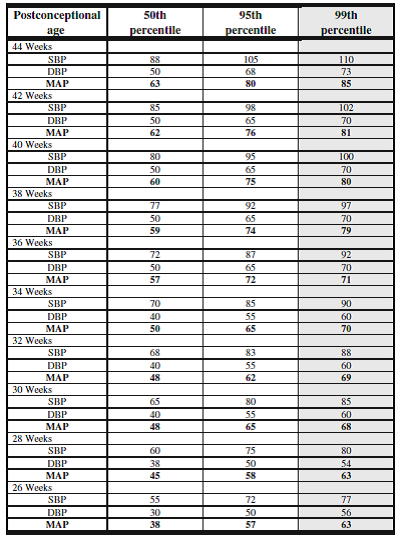 Figures 2 & 3 - Normal values for low risk group1:
These graphs are taken from the second task force on blood pressure control in children.  Blood pressures obtained using a Doppler instrument.
Fig 2 - Age specific percentiles of blood pressure measurements from birth – 12 months in full term boys.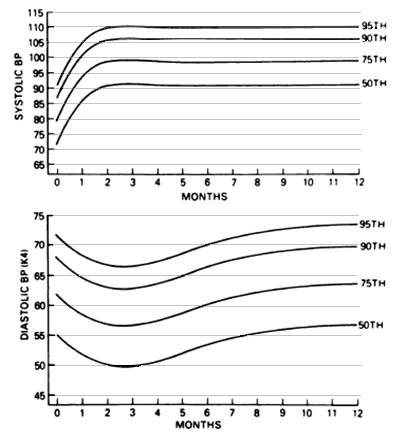 Figure 3 - Age specific percentiles of blood pressure measurements from birth – 12 months in full term girls.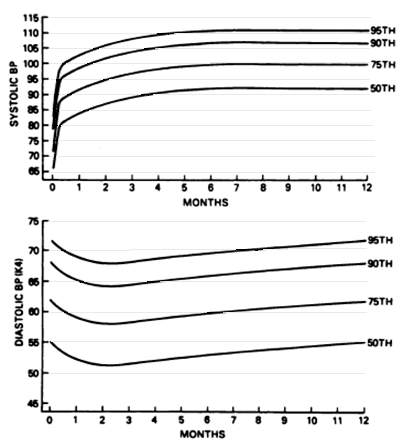 Hypertension is defined as greater than the 95% CI or 95th percentile for infants of the same sex and/or gestational age, on 3 separate occasions.
Severe hypertension is defined as:
a persistent systolic pressure of greater than 30% above the 95% CI or 95th percentile
a persistent systolic pressure of greater than the 95th CI or 95th percentile with end organ damage.
End organ damage in neonates refers to proteinuria, seizures or heart failure.